We develop creative solutions in the fields of design and textile with a focus on environmental and social responsibility.


We come from different backgrounds and disciplines but share the same values and ideas about what makes something good. For us, this begins with thinking freely and welcoming new challenges. It's about curiosity and seeking new horizons – we currently communicate in six different languages and are trying to master even more cooking styles. We are Anna Schnelzer, Bárbara Correia, Johannes Fürst, Manuela Ferreira, Martin Wunderer, Nikolas Mauruschat, Simão Sousa, Stephanie Mora and Thomas Thibaut.


We are always looking for talented, curious, open minds to join us on our projects.

We embrace a thoughtful and holistic approach, both within our company and on the projects we embark on. It is important to us that our team, clients, and partners share similar values and objectives.
We value everyone's opinions, suggestions, and ideas equally. We recognize that our success depends on building friendly, honest, and mutually respectful relationships with the people we work with.
Our recipe for innovation is a mix of creative problem-solving, collaborative efforts, and team knowledge. We welcome and support unconventional ideas, embrace research and new technologies, and seek out projects that allow us to explore new paths.
Each member of our design and textile teams brings a different set of skills and experiences to the table. We believe in continuous improvement, an open exchange of ideas, and sharing our knowledge – within our network and beyond.
We are a multicultural and inclusive workplace with a philosophy that transcends borders, preconceived notions, and limiting beliefs. We encourage a supportive environment built on a good work-life balance and a healthy, constructive teamwork.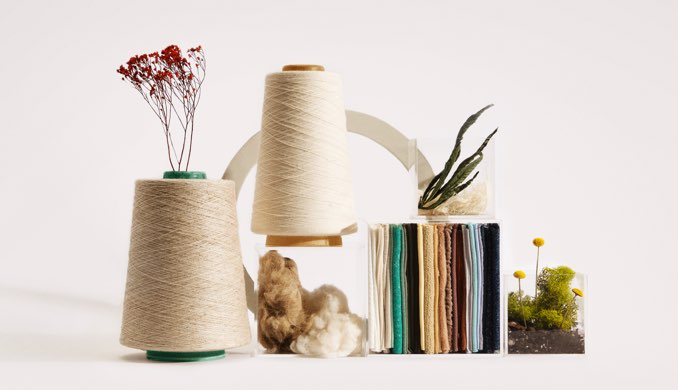 Circular Systems
A materials science company focused on the development of innovative circular and regenerative technologies, Circular Systems transforms waste into valuable fiber, yarn, and textile fabrics for the fashion industry. The company shares an office and showroom with Montebelo in Portugal, and we collaborate on various projects.
Gone West
Gone West is a tree planting company that has planted over four million trees since its inception in 2013. As an organization concerned with the health of our planet, they help us balance our environmental footprint and make our world a little greener.
Go Bike Paris
Known for offering unique bike tour experiences like biking through Paris at midnight, GoBikeParis is more than an average tourism service provider. It democratizes the use of public space and offers a sustainable solution to the environmental, energy and mobility needs of urban living. We support cycling, bikes are the future of mobility in urban areas.
The European Creative Hubs Network
A peer-led network with a mission to enhance the creative, economic and social impact of hubs around Europe and neighboring countries. As focal points for creative professionals and businesses, hubs offer the most effective way to support the growth and development of cultural and creative industries.
Send us a message, or let us know if you are in Porto and want to come by our office for a coffee or just to say hello.